| | | | | | | |
| --- | --- | --- | --- | --- | --- | --- |
| S | M | T | W | T | F | S |
| | | | | 1 | 2 | 3 |
| 4 | 5 | 6 | 7 | 8 | 9 | 10 |
| 11 | 12 | 13 | 14 | 15 | 16 | 17 |
| 18 | 19 | 20 | 21 | 22 | 23 | 24 |
| 25 | 26 | 27 | 28 | 29 | 30 | |
Upcoming Events:
Monthly Meeting
Dec 08, 2018
Local 822 Union Hall 5718 Bartee Street Norfolk Va., 23502
Monthly Meeting
Jan 12, 2019
Local 822 Union Hall 5718 Bartee Street Norfolk Va., 23502
Monthly Meeting
Feb 09, 2019
Local 822 Union Hall 5718 Bartee Street Norfolk Va., 23502
Monthly Meeting
Mar 09, 2019
Local 822 Union Hall 5718 Bartee Street Norfolk Va., 23502
Monthly Meeting
Apr 13, 2019
Local 822 Union Hall 5718 Bartee Street Norfolk Va., 23502
Current news directly from IAFF locals, councils, and state/province associations in the US and Canada.
Lone Tree MVA with Extrication
11/15/18 - South Metro Firefighters IAFF LOCAL 2086
At 1:44 p.m. on Thursday, November 15th, Members responded to numerous 911 reports of a traffic collision involving a rollover with entrapment at Lincoln Avenue and Park Meadows Drive in Lone Tree. The scene was spread out across the intersection and involved 4 vehicles, one of which was on its roof with a person trapped inside.
November 2019 General Membership Meetings
11/15/18 - International Association of Firefighters

Our next Union meetings will take place on Thursday, November 29th and Friday, November 30th at The Cabin on Route 33 in Freehold. Both meetings will start at 1700 sharp and take place on the patio (back room behind the fireplace). Please make every effort to attaned at least on meeting. See you there.
Swearing In
11/15/18 - Portsmouth Professional Fire Fighters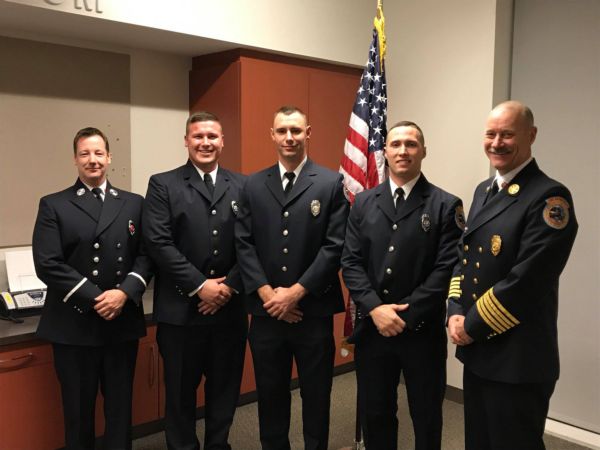 At the November 13th Fire Commission meeting, three Probationary Firefighters were sworn in as Permanent members of the department. Terrence Bedell, Gregory Tufts, and Nicholas Haskell completed a year long probationary period choke full of training and indoctrination. Well done gentlemen.
Fire Fighters Local 311's response to City of Verona's "implementation plan" & Notice of filing formal charges with PFC
11/15/18 - IAFF Local 311
Last night, the City of Verona issued a press release that detailed a multi-point implementation plan to address Local 311's complaints and the condemning report by the Riseling Group. The City claims to have "acted" on this plan on October 10, 2018. Local 311 takes exception with this claim.
Hess Road MVA with Extrication
11/14/18 - South Metro Firefighters IAFF LOCAL 2086
At 9:40 a.m. on Wednesday, November 14th, Local 2164 members responded to a traffic collision with a person trapped at Hess Road and Heirloom Parkway in Douglas County. First arriving Engine 36 found 2 SUV's, one in a ditch and one on Hess Road with heavy damage. Members used specialized cutting and spreading tools to free the pinned occupant and remove them from the vehicle.
1014 Election Bulletin
11/14/18 - IAFF Local 1014
MONDAY NIGHT FOOTBALL
11/14/18 - IAFF Local 1403
Another C.B.E. event brought to you by YOUR Brotherhood Initiative and YOUR Local 1403. Monday November 19th (A shift) Contract discussion and Q&A starts at 7pm.  Immediately following we will shift over to Monday Night Football @ YOUR Union Hall. Kickoff is at 8:15pm Food, refreshments and that good old brotherhood and sisterhood we all look for.
Wake & Funeral Information for Brother Richard Steiner
11/14/18 - Boston Fire Fighters
The wake for the late Fire Lieutenant Richard F. Steiner Personnel Division will be held on Sunday November 18th 1 pm to 5 pm at MacDonald Funeral Home 1755 Ocean Street Marshfield Ma. 02050. There will be a uniformed Firefighters walk-by, members are asked to stage at the funeral home at 12:30 pm.
Memorials
11/13/18 - IAFF Local 51
On October the 28th Lt. Rafael Rafolo Rodriguez passed away from cancer.  It's with a heavy heart that we share this news with you. Our prayers and thoughts are with the family and we wish them our condolences.   Please join us, Funeral Services  Mass at St. Mark's Catholic Church.  11700 Pebble Hills at Saul Kleinfeld.
Memorial Service for Brother Jaime Galarza FIU
11/13/18 - Boston Fire Fighters
A memorial service will be held for Brother Jaime Galarza FIU on Thursday November 15th 2018 at the Christ Community Church 41 Stevens St, East Taunton, MA. 02718. All off duty members attending the Memorial shall assemble outside the church at 10:20 am. Uniform of the day, Class A with white gloves.
California Wildfire Disaster Relief for IAFF Members
11/13/18 - Missouri State Council of Fire Fighters
Help Us Help Our IAFF Brothers and Sisters who lost their own homes to the Wildfires in California. Make an Online Donation here.
Independent investigation reveals gross mismanagement of the City of Verona Fire Department under Chief Joseph Giver
11/13/18 - IAFF Local 311
After receiving reports of inappropriate behavior, harassment, and hostile work environment by a member of the City of Verona Fire Department command staff, Fire Fighters Local 311, who represents the full-time City of Verona fire fighters, requested the city conduct an independent investigation into these allegations. The City of Verona leadership, in a good-faith response to the union's concerns, hired The Riseling Group to conduct the neutral-party investigation into the allegations. The City also asked the Riseling Group to examine the workplace culture in the Verona Fire Department.
Governor Elect Ned Lamont
11/12/18 - UPFFA
November 10, 2018: Greenwich Fire Fighters, Local 1042 Retirement Party
11/12/18 - UPFFA
Greenwich Fire Fighters, Local 1042 November 10, 2018, Retirement Party [Picture L-R: Peter S.
Orlando Employee Discounts
11/11/18 - Pennsylvania Professional Fire Fighters Association
The PPFFA is happy to partner with Orlando Employee Discounts. Save Up To 35% On Your Orlando Vacation! Orlando Employee Discounts offers Exclusive Pricing on Hotels & Vacation Homes in or nearby Disney World and Universal Studios Orlando.
Happy Veterans Day
11/11/18 - IAFF Local 739
Happy Veterans Day Happy Veterans Day to all of our Veterans. For those who have, and continue to serve we say Thank You! Enjoy your day.
Thank You
11/10/18 - IAFF Local 2866
The Fayetteville Firefighters Local 2866 would like to thank everyone who help support one of our fund raisers in the last couple of months. If you rode in our Poker Run or bought a shirt from our tent at Bikes, Blues, and BBQ.
Thank You
11/10/18 - IAFF Local 2866
The Fayetteville Firefighters Local 2866 would like to thank everyone who help support one of our fund raisers in the last couple of months. If you rode in our Poker Run or bought a shirt from our tent at Bikes, Blues, and BBQ.
Assistance for Members in Fire-Affected Areas
11/10/18 - IAFF Local 1014
Santa Express 2018
11/10/18 - IAFF Local 1426
The Santa Express 2018 is now full.
Effects of Administrative Betrayal in the FD
11/10/18 - Newport News Firefighter's Association
A well written, researched article about the negative effects on a department caused by an admin's failure. Anything stand out? https://www.firerescuemagazine.com/articles/print/volume-13/issue-10/departments/management-and-leadership0/effects-of-administrative-betrayal-in-the-fire-service.
Skin Cancer Screenings
11/09/18 - IAFF Local 739
Skin Cancer Screenings On Thursday, November 29, 2018 from 5 to 9 PM, Dr Christine Kannler, sister of Chelsea FF Pete Kannler who passed away from Occupational Cancer will be at the Broadway Firehouse offering free skin cancer screenings for members of Local 739. All members are strongly encouraged to attend and participate in this quick, private screening.
2018 Connecticut Election Day Recap
11/09/18 - UPFFA
Connecticut Election Day Recap Tuesday November 6, 2018 was a great day for CONNECTICUT Fire Fighters with the election of many of our endorsed candidates. Over the past year the Uniformed Professional Fire Fighters of Connecticut your state affiliate of the IAFF met with national and statewide candidates for office from our U.S.
Friday Update 11-9-18
11/09/18 - IAFF Local 1014
Brother Kevin O'Connell
11/09/18 - Henrico Professional Firefighters Association
Brother Kevin O'Connell's Funeral Service and Visitation Visitation: Monday November 12, 8:30am-10:30am Morrissett Funeral Home 6500 Iron Bridge Road Richmond, VA 23234 (Chesterfield County) Funeral: Monday November 12, 4:00pm West End Assembly of God 401 N. Parham Road Richmond, VA 23229 (Henrico County) Donations will be accepted by two options.
Station 4 Apparel
11/09/18 - IAFF Local 21
Station 4 apparel for sale, pre-order only, pre-pay only, will make a great Christmas Present!! Short Sleeve T-shirts are $20, Long Sleeve T-shirts are $25 and Hooded Sweatshirts are $30. Any questions contact Andy Bieze Squad 1-B  To order CLICK ON THIS LINK.
SPFF and Amazon Smiles
11/08/18 - IAFF Local 21
You shop. Amazon gives. Amazon donates 0.5% of the price of your eligible AmazonSmile purchases to the charitable organization of your choice. AmazonSmile is the same Amazon you know. Same products, same prices, same service. Support your charitable organization by starting your shopping at smile.amazon.
Engineer Joel Martin Retires from NFD
11/08/18 - IAFF Local 4416
Local 4416 offers congratulations to NFD Engineer Joel Martin on his retirement. Brother Martin served NFD for over 21 years as a Firefighter/EMT, retiring as an Engineer from station 77-B.
Caggiano Scholarship
11/07/18 - IAFF Local 739
Pasquale Caggiano Scholarship The application period for the annual Pasquale Caggiano Scholarship is now open until Friday December 14, 2018. All graduating high school seniors are eligible if applying to a two or four year college. For more info have your student visit their Guidance Office for this and other scholarships they may be eligible for.
IAFF Local 77 Motorcycle Raffle
11/07/18 - Missouri State Council of Fire Fighters
Missouri Professional Firefighter License Plates
11/07/18 - Missouri State Council of Fire Fighters
At this week's MSCFF Presidents Meeting the floor voted to proceed with the MISSOURI PROFESSIONAL FIREFIGHTERS plates. Below is a mockup of the plates and the steps for a person to obtain the Missouri Professional Firefighter plates. This applies to any applicant after the plates go into production.
Congratulations to Local 1826 Endorsed Candidates
11/07/18 - IAFF 1826
To all Local 1826 Members, Congratulations to the following Local 1826 endorsed candidates in their victories at the polls: 1. Ed Hooper, Senate Seat 16. 2. Matt Willhite, House District 86. 3. Cecil Pendergrass, Lee County Commission Seat 2. 4. Andy Solis, Collier County Commission District 2. 5. Penny Taylor, Collier County Commission District 4. 6.
IAFF Local 244 Christmas Party
11/06/18 - Albuquerque Area Fire Fighters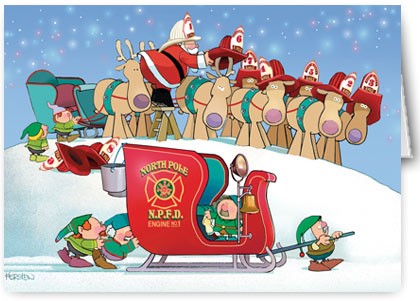 Get your tickets for the IAFF Local 244 Christmas Party!  We will celebrate Christmas and honor our members for Firefighter of the Year (City & County) and Outstanding Leadership on Friday December 14, 2018 at Hyatt Regency Downtown Albuquerque. Tickets are $25.
November 6th Elections
11/05/18 - Colorado Professional Fire Fighters
Just a reminder for tomorrow's vote if you have not already cast your ballot. Please remember the CPFF supports those that support us.
PTSD Series with Corey Rose
11/05/18 - Colorado Professional Fire Fighters
Corey Rose has been working with 9News on series about PTSD, and the air-times are below.  We encourage you all to watch the series and share with anyone else you know that may be interested. Thanks.
Meeting Reminder and Campaign Literature
11/05/18 - Denver Firefighters Local 858
This is a reminder that the November Union meeting will take place at The Colorado Professional Fire Center (12 Lakeside Lane, Denver CO 80212) Wednesday, November 7th at 7:00 pm and Thursday, November 8th at 8:30 am.
City Chapter MOU for Incentive Pay & On-Call Status to be presented for membership approval at Special Meeting 11/15/18 at 7:00p.m.
11/05/18 - Albuquerque Area Fire Fighters
A Special Meeting will be held on November 15, 2018, during this meeting the IAFF Local 244 Executive Board will present the City Chapter Incentive Pay and On-Call status MOU for approval by the membership pursuant to Article II, Section 2 Contract Vote/Ratification & Section 4 Memorandums of Understanding of the Constitution & Bylaws.
Give To The Max Saint Paul Fire Foundation
11/05/18 - IAFF Local 21
Give to the Max Day is set for Thursday, November 15, 2018! Please consider giving to the Saint Paul Fire Foundation to help further their goals of improving firefighter health and safety.
Greenwood Village Car Recovery
11/04/18 - South Metro Firefighters IAFF LOCAL 2086
At 7:05 a.m. on Sunday, November 4th, Local 2164 members responded to a vehicle in the water at Tommy Davis Park in Greenwood Village. The Ford Ranger pick up truck was halfway submerged with no signs of anyone around. The SMFR Dive Team donned SCUBA gear, searched the area around the vehicle and no one was found.
Coal Mine Ave. Structure Fire
11/04/18 - South Metro Firefighters IAFF LOCAL 2086
At 7:44 p.m. on Tuesday October 30, 2018, Local 2086 members were dispatched to a fire alarm activation at 8160 W. Coal Mine Avenue in Jefferson County. The large, newly constructed building is currently unoccupied and there were no visible signs of smoke or fire when Engine 13 arrived.
Troy Circle Trash Fire
11/04/18 - South Metro Firefighters IAFF LOCAL 2086
Around 2:30 p.m. on Tuesday, October 30, 2018, Local 2164 members responded to a garbage truck fire in front of 6228 S. Troy Circle in Centennial. Heavy smoke and flames were visible from the cargo area when crews arrived and full natural gas tanks on top of the vehicle were threatened. The street was immediately closed and the load of burning trash was dumped out to reduce damage to the truck.
October Updates Posted
11/04/18 - Newport News Firefighter's Association
October updates have been posted to the Members Section.
Binghamton Fire Fighter Honored
11/04/18 - Lets Fire Cancer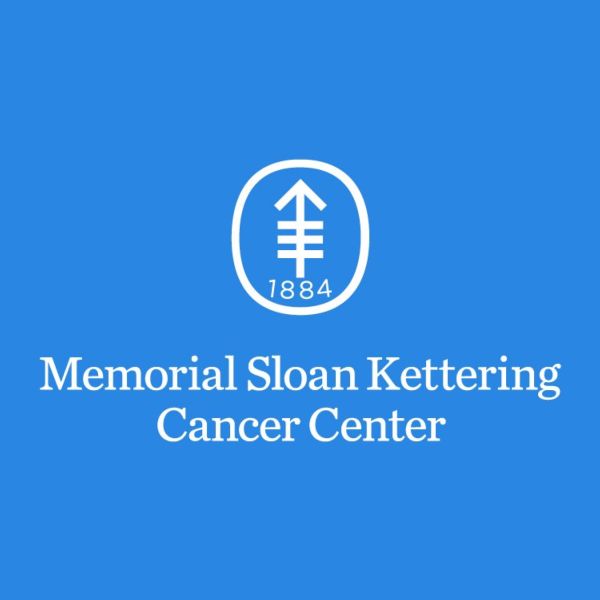 "YOUR" latest Cancer Research Donation was recently made to Memorial Sloan Kettering Cancer Center's Sarcoma Cancer Research Program in Honor of Bighamton, N.Y. Fire Fighter Dan Bidwell. Since 2010. "YOU"  have donated $268,000 to established, promising cancer research programs.
2018-2019 Hockey Schedule Posted
11/03/18 - IAFF Local 21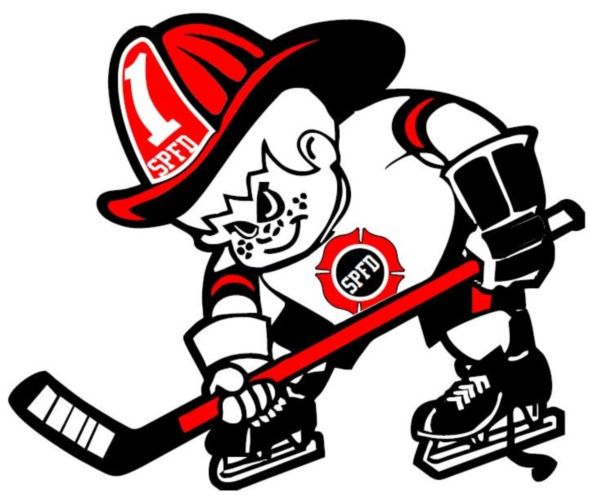 The 2018-2019 Hockey Schedule has been posted on the website.
Ratification Notice
11/02/18 - IAFF Local 1403
We have reached an agreement with the County on our 2017-2020 Collective Bargaining Agreement.  A synopsis and the proposed agreement are available under the member resources.
Friday Update 11-2-18
11/02/18 - IAFF Local 1014
Salvation Army Bell Ringing Season Is Here
11/02/18 - IAFF Local 21
Teamster Campaigns
Teamsters understand the value in union membership. Higher pay, better benefits, and a greater voice in the workplace are standards set by union members that won't be given up without a fight, even after the Supreme Court's decision in the "Janus v. AFSCME" case.

While it is true that this ruling may create temporary roadblocks, public employees throughout the United States need to remain unified. We cannot allow the progress working people have made in union to be slowed down because of lawsuits that disregard the value of public employees.

The Janus decision came about because anti-employee forces spent millions of dollars on lobbying and court challenges for over 40 years. Attacks from these outside groups, backed by secret donors, seek to eliminate the freedom of public employees to negotiate with their employer over the value of their work.

Many Teamster members around the country have held conversations with their co-workers about the impact of the Supreme Court decision to reinforce the value of remaining unified. Whether at the worksite or at the ballot box, members are fighting back against these attacks.

Public sector Teamsters have made it their career to serve their country and community, and any attempt to take away their freedom to join together is an attack on those who are the foundation of America.

Our middle class was built by everyday working people, standing together in union. The Teamsters honor that history by continuing the fight to give working people the promise of the American dream.

That won't end with the Janus decision. The Teamsters will continue to organize, mobilize, and do whatever is necessary to achieve prosperity through collective action.

This Web page provides the latest updates for the national contract, riders and supplements that cover about 3,500 Teamsters at DHL Express.

We Are eXPOsing XPO's Global Greed

XPO Logistics is a top ten global logistics and transportation company with annual revenue of $15 billion and 89,000 employees, another 10,000 workers classified as independent contractors, and thousands more working for firms that subcontract with XPO. We are the REAL workers at XPO Logistics worldwide exposing the truth about the company's global greed, illegal wage theft, unsafe conditions, and abhorrent and vicious anti-worker, anti-union tactics. 

This greed includes mistreating former Con-way Freight workers in the United States who are being kept in the dark about terminal closures and layoffs, and the company's illegal refusal to bargain contracts and denying their workers' federally protected right to organize. It also includes port, rail and last-mile drivers around the country and in Southern California fighting wage theft in excess of $200 million because they are misclassified as independent contractors and denied the right to form their union. This greed has caused numerous lawsuits and strikes.  Greed also means an unsafe workplace and mistreating its warehouse employees.

XPO's greed extends to Europe beginning with breaking its promise to not layoff any workers for at least 18 months. French workers and the unions have been fighting back against XPO's disrespect, lies and attempts to slash jobs. Similar struggles are taking place in Great Britain, Spain, Belgium, the Netherlands, and across Europe.

Join the worldwide struggle now! Get involved with this campaign by joining the Facebook group "XPO Exposed."

Together, we can eXPOse the company's global greed and win fairness, respect and dignity for tens of thousands of XPO employees around the world!

This page provides the latest contract information to the 7,500 Teamsters—drivers, dockworkers and office staff—employed by ABF Freight System, Inc.

The Teamsters Military Assistance Program (TMAP) assists Active Duty Service members that are transitioning, Veterans and Military spouses with job opportunities with responsible employers.

Workers' pensions are being endangered by both Congress and those charged with overseeing them. The Teamsters and our members are standing united to say "No!" to cuts and "Yes!" to greater retirement security!

The 'Let's Get America Working!' campaign seeks to restore a dynamic and prosperous middle class to drive economic growth by helping to advance policy decisions that create and maintain good middle-income jobs, guarantee retirement security, expand access to the American Dream, and ensure that the benefits of the ongoing economic recovery are felt by the many, not just the few.

This webpage provides information on the Teamsters Union's legislative advocacy at both the federal and state level as well as our field activity to support those policy positions and to get strong labor candidates elected to office.  Among other resources, you will find our federal legislative scorecard, formal statements of policy position and communications to Capitol Hill,  a weekly update on federal legislative happenings, an overview of bills we are tracking at the state level, and quick links to take action on priority issues.

This web page provides information on the ongoing effort to renegotiate the North American Free Trade Agreement (NAFTA). Since 1994, NAFTA has devastated working families, putting corporate profits ahead of people.  What's worse is that NAFTA has become the blueprint for all other trade agreements, from the way that it was negotiated in secret, to the bad provisions that have made their way into every agreement that has been signed since then.  Now, NAFTA is being renegotiated and we demand that it be reframed to work for workers instead of corporate interests.

The Teamsters have stood in solidarity with worker struggles in other countries since our founding. With economic globalization, our ability to organize increasingly depends on our ability to build alliances with workers on a global scale.
More than ever, Teamsters are organizing and bargaining with multi-national companies. A key objective of our Global Strategies Campaign is to build strong alliances with unions around the globe who organize and bargain with common employers. Our focus is on workers in the emerging global supply chains – the infrastructure of globalization.
Globalization creates new opportunities for international worker solidarity. We seek common cause with workers around the world to build social justice for all workers and the communities in which they live.